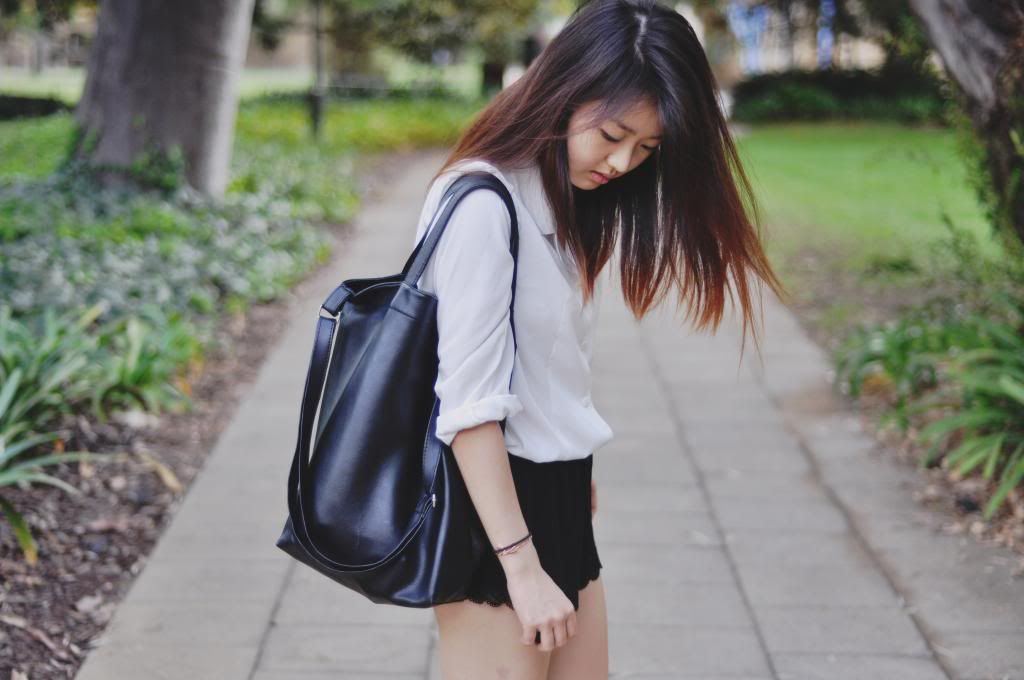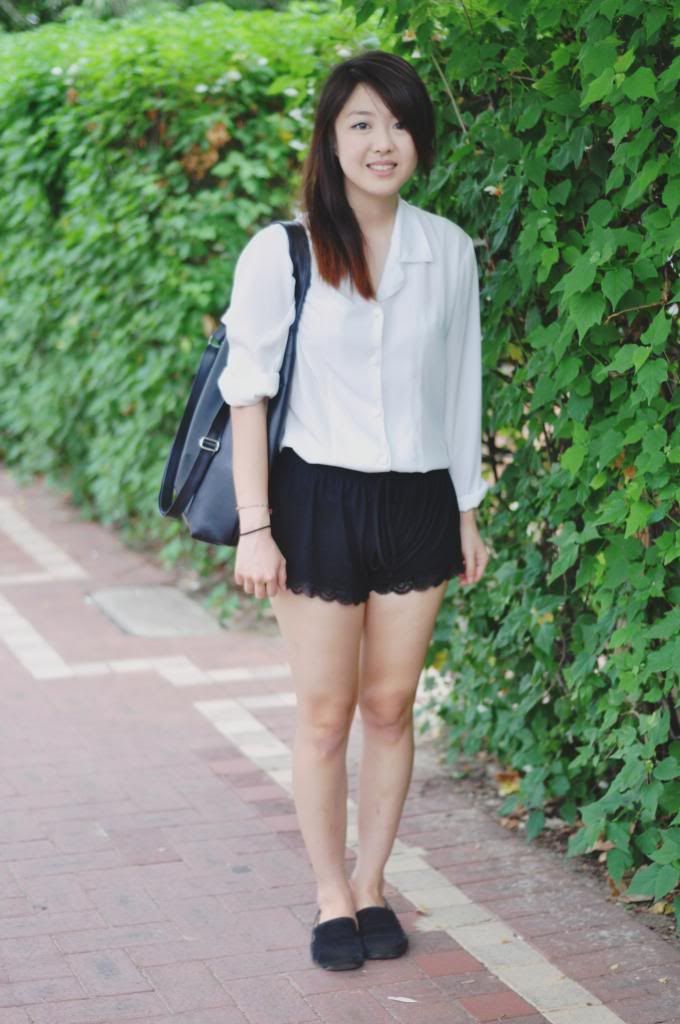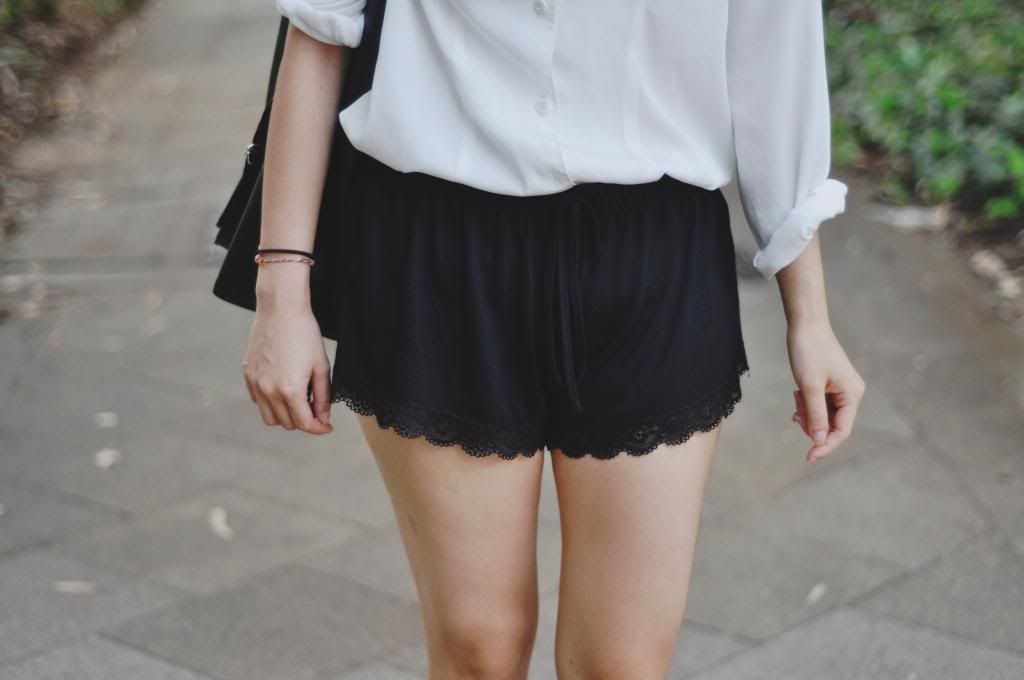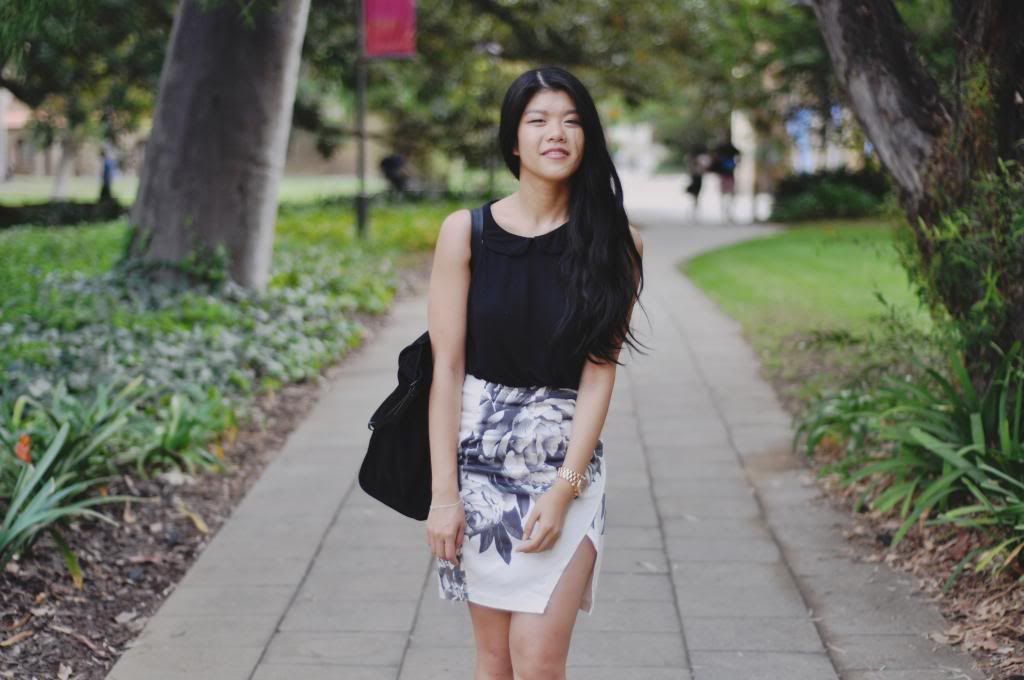 Top - thrifted; Shorts - Kmart; Shoes - Steve Madden; Bag - Singapore
I was feeling kinda lazy the other day so I just threw on a monochrome outfit which I am quite fond
of doing when I'm lazy and it somehow turned out looking like I had just thrown on my pajamas.
Which I kinda love.
That's the lovely Jessie. She was kind enough to help me with the
photos after we met up for lunch and was done with uni that day. I am so in love with that Maurie and
Eve skirt of hers. We are currently planning something which I am really excited about and I can't
wait to see what we end up with!